By far, steel is the most versatile and trusted material in construction. By nature, it is an alloy of iron combined with carbon and a host of other elements (e.g., chromium, manganese). If the world were to move without steel, our skyscrapers would fall, cars and refrigerators won't exist. What's remarkable is you can recycle steel repeatedly without fear of losing its original properties.
The famous Burj Khalifa located in Dubai attests to how structurally sound steel is. Known as the tallest building globally, the Middle East skyscraper taunts the sky heralding the tourism industry that Dubai wants to corner. Quite frankly, steel is the only metal that made Burj Khalifa stand. To note, the 828-meter tower took all six years to build. When it was done, about 39,000 tons of steel rebar were incorporated into the building.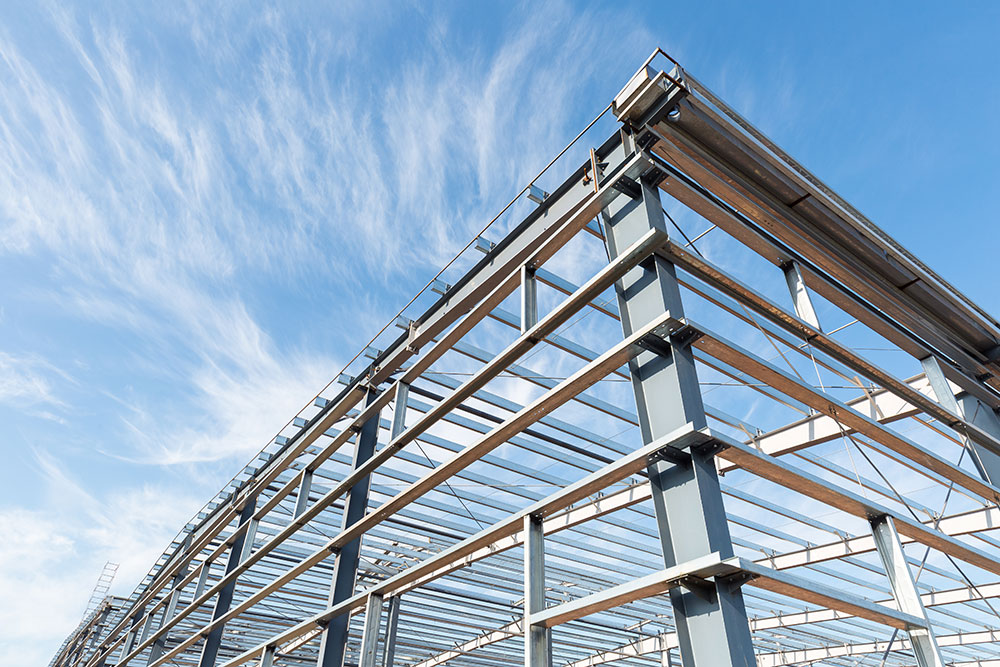 No doubt, there are many modern materials and technological advancements in construction and manufacturing available today. So far, none can surpass the might of steel, making it the most commonly used forged metal. If, by any chance, you're not convinced, here are a few takeaways to consider.
Superior Strength and Quality 
Well, Superman can't be called "Man of Steel" for nothing. Steel is durable. You can determine the strength of the metal by looking at its four qualities. These include compressive strength (ability to resist being squeezed tightly), tensile strength (the ability of a metal to resist being pulled apart), and impact strength (ability to withstand impact), yield strength (ability to resist bending/deformation).
And though steel does not top all these categories, it can hold its own against the most challenging metals in the industry.
Stainless steel has a yield strength of 1,560 Mpa, while its tensile strength can rise to 1,600 Mpa. That's a lot, considering iron has 214 Mpa as yield strength and 414 Mpa as tensile strength.
Because of its superior durability, steel has become the most favored material in construction. Many of the world's most iconic structures are made of steel, from the Burj Khalifa to the Empire State Building.
One of the primary jobs of a construction firm is to get a steady supply of quality steel from a top-notch steel supplier. That way, construction projects are assured they're not getting substandard steel materials.
Unlike wood, steel is mainly impervious to ravages of the weather. Wood is easily vulnerable to combustion, corrosion, and termites. Know that steel does not crack, split, warp, rot, and catch fire once processed and coated. That tells you wherever steel is used, and it certainly provides a strong foundation.
Over-the-top Flexibility
A rigid, strong metal can break under pressure. Steel, however, is not only strong, but it's also flexible. Since it cannot be easily destroyed, steel can also be used in many ways.
We're talking about stamping, roll forming, painting, machining, and welding. And steel can provide it all. This only means that steel's flexibility allows flexibility in design. It certainly is deserving to be known as a "universal building product."
Way Cheaper
When considering what materials to use, money is one of the things to look into. Never fear, though. Steel is a material known for being cost-efficient. So you get more bang for your buck.
Why? Because this material is not only affordable, but it is also faster to use. Meaning, using steel can make for speedy and cost-beneficial construction.
Added to that, steel utilized in construction is less likely to be replaced for a long time. It is both flexible and adaptable. This means further adjustments are not that costly.
100% Recyclable 
There seems to be no end to the many applications of steel. But did you know that not only is steel durable and flexible, but it is also 100% recyclable?
It's the reason why steel is the most recycled material in the world. In recycling, steel retains its overall rate by 86 percent. That's impressive.
Even scraps of steel can be recycled. For one, steel mills are committed to using scraps of steel materials. We're talking about home scrap, obsolete scrap, and prompt scrap. As steel is highly recyclable, you need not fear having to throw the material.
This smart usage of steel scraps is not only cost-efficient but is also energy efficient. Recycling steel alone saves energy for up to 18 million households annually.
Steel Offers Safety
In any building, more than anything, safety is a must. Using steel for construction offers safety by protecting its occupants from emergency fire, heavy snow, high winds, and ice. Any condition that may sha,tter burn and collapse a building when made of wood, steel can provide safety from all of that.
That's just telling you there's no metal like steel. And no better time to use it than now.